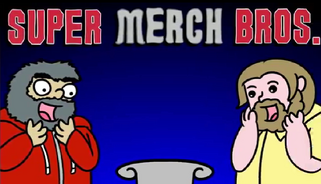 Super Merch Bros. is a series on Super Beard Bros. where Jirard and Alex go over items within games that you can get real life replicas of, such as guides, letters, books, etc. With these items, they go over secrets that can be found within them, like, for instance, a secret code found in a letter.
Ad blocker interference detected!
Wikia is a free-to-use site that makes money from advertising. We have a modified experience for viewers using ad blockers

Wikia is not accessible if you've made further modifications. Remove the custom ad blocker rule(s) and the page will load as expected.