Greg Wilmot, also known as "The Mediocre-ist" is The Completionist's ...um... sidekick. Greg tends to be the comic relief in most of The Completionist's episodes, gracing the world with such wonders as "Neeko the Price Gouging Cat", "Glitches with Old Man Snitchez", "BIG THE CAT!", "But Beardman!", and of course, "BEARS!"
Greg did originally not appear in Super Beard Bros, being replaced by Alex Faciane , "The Proofist". Later, the show was in some dire need of Greg's brand of humour. It was shortly thereafter adorned with the GERG™ Seal of Quality and renamed as Super Beard Bros. DELUXE.
Greg's Brithday is June 10th.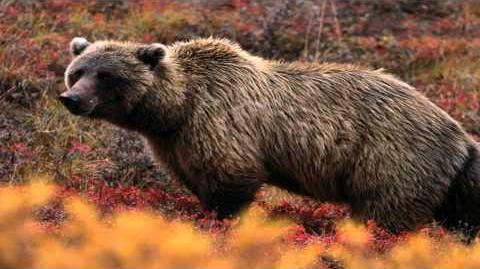 Notable Quotes
Edit
"BEARS!!!" - A joke, started in Banjo-Kazooie, which started as an experiment to see how much the phrase could be forcibly inserted into an episode of The Completionist. It has become one of the most famous and beloved "Jokes" on The Completionist.
"BIG THE CAT!" - The name of a much hated character from Sonic Adventure .
"But Beardman!"
"Clean your room, America!"
"Does that mean I get to meet your father?" - Said in reaction to someone saying the phrase "Simple and Clean", which is a song from the game Kingdom Hearts. The quote is a line from the song.
Greg is part of a band called "LongBlackShadows"
When Greg says "But Beardman!" he is actually trying to predict the future comments of the video.
In Episode 13 of The Completionist, Goof Troop, Greg reveals his love of smoothies. Spiked with cocaine.
Greg sucking at games keeps the universe in balance, as seen in the Season 1 Finale of The Completionist.
Greg appears to be very knowledgeable about Dead Space, despite not having done any research. "What's a research?"
Greg was killed in Jirard's crossover with Proton Jon, but somehow inexplicably returns to life after the opening theme. 
Greg says the reason he is not very good at playing games today is because he always watched his brother play them rather than practicing at them.
He also says that he enjoys watching others playing games, which could be another reason why he is not very good at games.
In a tweet, Greg said that his favorite class to play in RPG games is the hunter/archer class.